KCM Crew, March 16th, 2018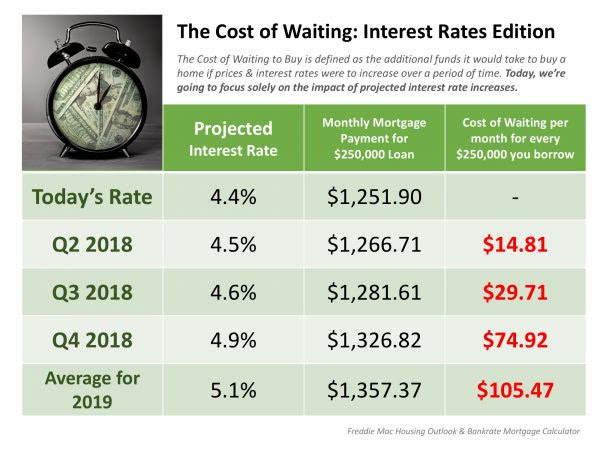 Some Highlights:
Interest rates are projected to increase steadily heading into 2019.
The higher your interest rate, the more money you end up paying for your home and the higher your monthly payment will be.
Rates are still low right now. Don't wait until rates hit 5% to start searching for your dream home!
KCM Crew, March 15th, 2018
If you are considering selling your current home, to either move up to a larger home or into a home in an area that better suits your current family needs, great news was just revealed.

Last week, Trulia posted a blog, Not Your Father's Housing Market, which examined home affordability over the last 40+ years (1975-2016). Their research revealed that:
"Nationally, homes are just about the most affordable they've been in the last 40 years… the median household could afford a home 1.5 times more expensive than the median home price. In 1980, the median household could only afford about 3/4 of the median home price.

Despite relatively stagnant incomes, affordability has grown due to the sharp drop in mortgage rates over the last 30 years – from a high of over 16% in the 1980s to under 4% by 2016.

Of the nation's 100 largest metros, only Miami became unaffordable between 1990 and 2016. Meanwhile, 22 metros have flipped from being unaffordable to becoming affordable in that same time frame."
Here is a graph showing the Affordability Index compared to the 40-year average:
The graph shows that housing affordability is better now than at any other time in the last forty years, except during the housing crash last decade.
(Remember that during the crash you could purchase distressed properties – foreclosures and short sales – at 20-50% discounts.)
There is no doubt that with home prices and mortgage rates on the rise, the affordability index will continue to fall. That is why if you are thinking of moving up, you probably shouldn't wait.
Bottom Line
If you have held off on moving up to your family's dream home because you were hoping to time the market, that time has come.
Appreciate at faster rate than expensive homes
Home prices increased in January, but the increase was even more pronounced among entry-level homes, according to the latest Home Price Index and HPI Forecast from CoreLogic, a property information, analytics and data-enabled solutions provider.
"Entry-level homes have been in particularly short supply, leading to more rapid home-price growth compared with more expensive homes," CoreLogic Chief Economist Frank Nothaft said. "Homes with a purchase price less than 75% of the local area median had price growth of 9% during the year ending January 2018."
CoreLogic forecasted home prices will continue to increase, rising 4.8% from January 2018 to January 2019. However, this increase will be more extreme in higher costs areas, with an annual increase of more than 7% in California, Florida, Nevada, and Oregon, according to the report.
The CoreLogic HPI Forecast is a projection of home prices that is calculated using the CoreLogic HPI and other economic variables. Values are derived from state-level forecasts by weighting indices according to the number of owner-occupied households for each state.
CoreLogic's Market Condition Indicators data shows that among the nation's 100 largest metropolitan areas based on housing stock, 34% were considered overvalued in January.
The MCI analysis categorizes home prices in individual markets as undervalued, at value or overvalued, by comparing home prices to their long-run, sustainable levels, which are supported by local market fundamentals, such as disposable income.
"A rise in mortgage rates coupled with home-price growth further erodes affordability," CoreLogic President and CEO Frank Martell said. "CoreLogic has identified nearly one-half of the 50 largest metropolitan areas as overvalued."
"Millennials who are looking to become first-time homeowners find it particularly challenging to find an affordable home in these areas," Martell said. "Our projections continue to show tightness in the entry-level market for the foreseeable future, which could further prevent Millennials from purchasing homes in 2018 and 2019, even as much of that generation reaches its prime home-buying years."
As of January, 27% of the top 100 metro areas were considered undervalued, and another 39% were at value.
KCM Crew, March 12th, 2018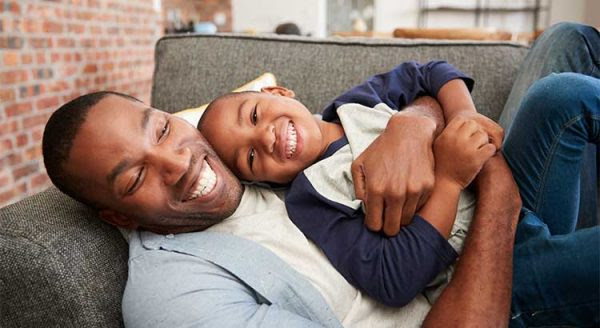 Here are four great reasons to consider buying a home today instead of waiting.
Prices Will Continue to Rise
CoreLogic's latest Home Price Index reports that home prices have appreciated by 6.6% over the last 12 months. The same report predicts that prices will continue to increase at a rate of 4.3% over the next year.
The bottom in home prices has come and gone. Home values will continue to appreciate for years. Waiting no longer makes sense.
Mortgage Interest Rates Are Projected to Increase
Freddie Mac's Primary Mortgage Market Survey shows that interest rates for a 30-year mortgage hovered close to 4.0% in 2017. Most experts predict that rates will rise over the next 12 months. The Mortgage Bankers Association, Fannie Mae, Freddie Mac and the National Association of Realtors are in unison, projecting that rates will increase by nearly a full percentage point by this time next year.
An increase in rates will impact YOUR monthly mortgage payment. A year from now, your housing expense will increase if a mortgage is necessary to buy your next home.
Either Way, You Are Paying a Mortgage
There are some renters who have not yet purchased a home because they are uncomfortable taking on the obligation of a mortgage. Everyone should realize that unless you are living with your parents rent-free, you are paying a mortgage – either yours or your landlord's.
As an owner, your mortgage payment is a form of 'forced savings' that allows you to have equity in your home that you can tap into later in life. As a renter, you guarantee your landlord is the person with that equity.
Are you ready to put your housing cost to work for you?
It's Time to Move on with Your Life
The 'cost' of a home is determined by two major components: the price of the home and the current mortgage rate. It appears that both are on the rise.
But what if they weren't? Would you wait?
Look at the actual reason you are buying and decide if it is worth waiting. Whether you want to have a great place for your children to grow up, you want your family to be safer, or you just want to have control over renovations, maybe now is the time to buy.
If the right thing for you and your family is to purchase a home this year, buying sooner rather than later could lead to substantial savings.